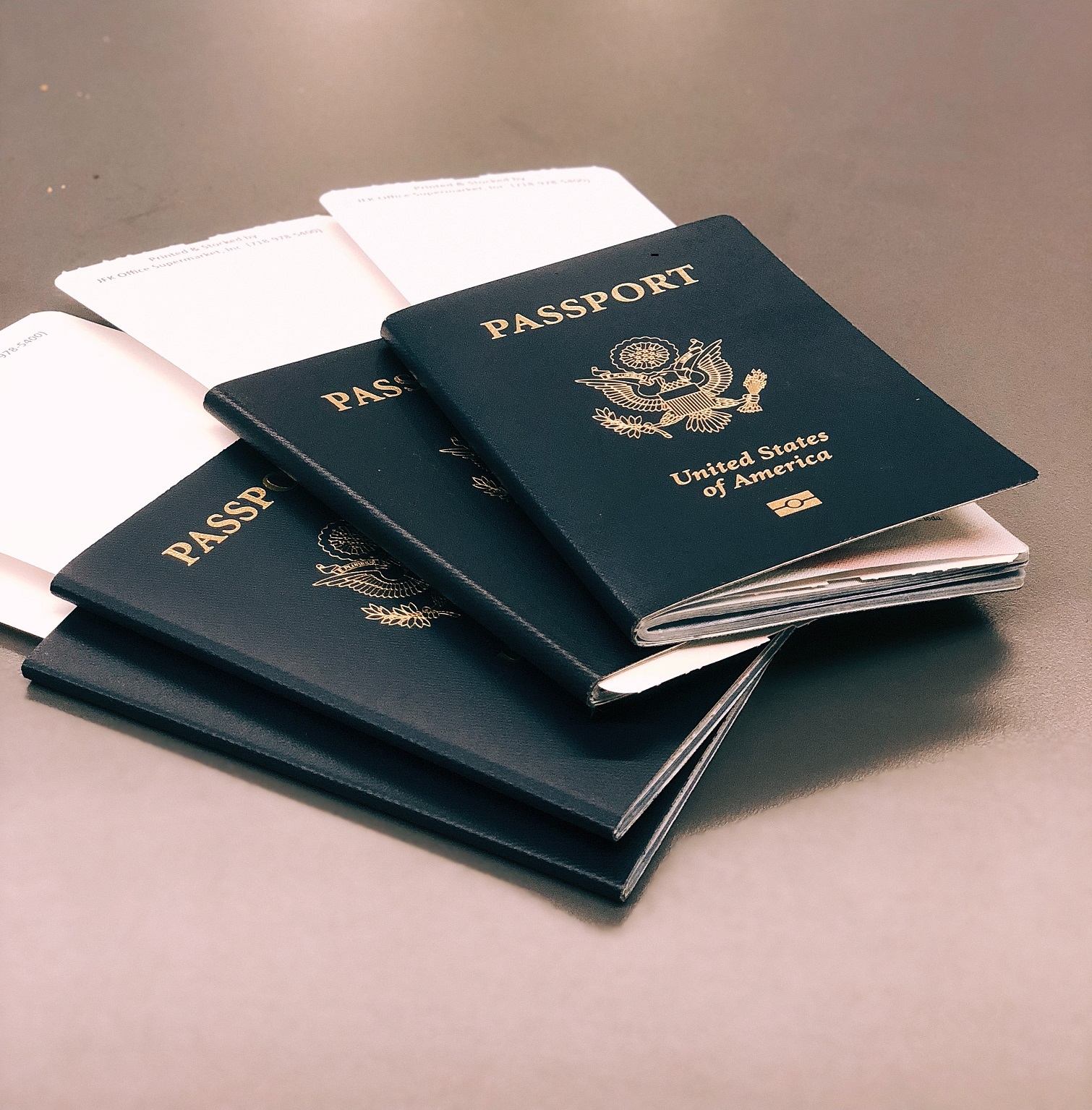 Register for an appointment online at:
Charles City Location
New Kent Location
HPL locations are Passport Acceptance Centers, and offer passport services by appointment only.
Note: We can advise on renewals but we do not process them. Forms are available online and at the library.
Please review the requirements for your passport and be sure to have everything you need when you come to your appointment. If you come to your appointment without your check/money order, photo, and needed identification you will need to reschedule your appointment.
The Passport application acceptance fee as required by the Passport Agency is $35.  It can be paid with a personal check, money order, or cashier's check made out to HPL.   Cash payment is accepted as well for this fee.
The Passport application fee is $130 for adults ages 16+ and $100 for minors that are 15 and under.   This fee is made to the U.S. Department of State and is payable as a personal check, money order, or cashier's check.  Credit cards, debit cards, and cash are not accepted.
Get a passport photo. Information about passport photo requirements can be found at the U.S. Department of State. At this time we do not offer photo services. Call us for information on nearby photo services.


Bring necessary identification and copies of identification. The library has a copy machine available. ID requirements are listed at the U.S. Department of State. Applicants need one form of picture id such as a driver's license in addition to an expired passport, certificate of naturalization, or a birth certificate (original documents, not photocopies). For children or individuals with special circumstances there are other document requirements. Please review these requirements at the State Department website or call us if you are unsure of what documents you need.


Bring checks, cashier's checks or money orders for your passport fees. The library can accept checks or cash for the processing fee, but your application fees must paid by check, cashier's check or money order, made out to the U.S. Department of State. Fees to the Department of State and the processing fee are two separate payments.


Forms can be downloaded at U.S. Department of State. Forms are also available at HPL. We advise that you fill out forms before your appointment to save time, but please wait to sign them until your are asked to do so by your passport agent, and remember to use black ink.


Coming with your family? Groups must make one appointment for each person seeking a passport.


Child applicants must be present at their appointments with parents.


Questions? Give us a call at 804-966-2480.


Did you know…your birth certificate must be the "long form," with both parents names on it. The small plastic card version is no longer accepted.